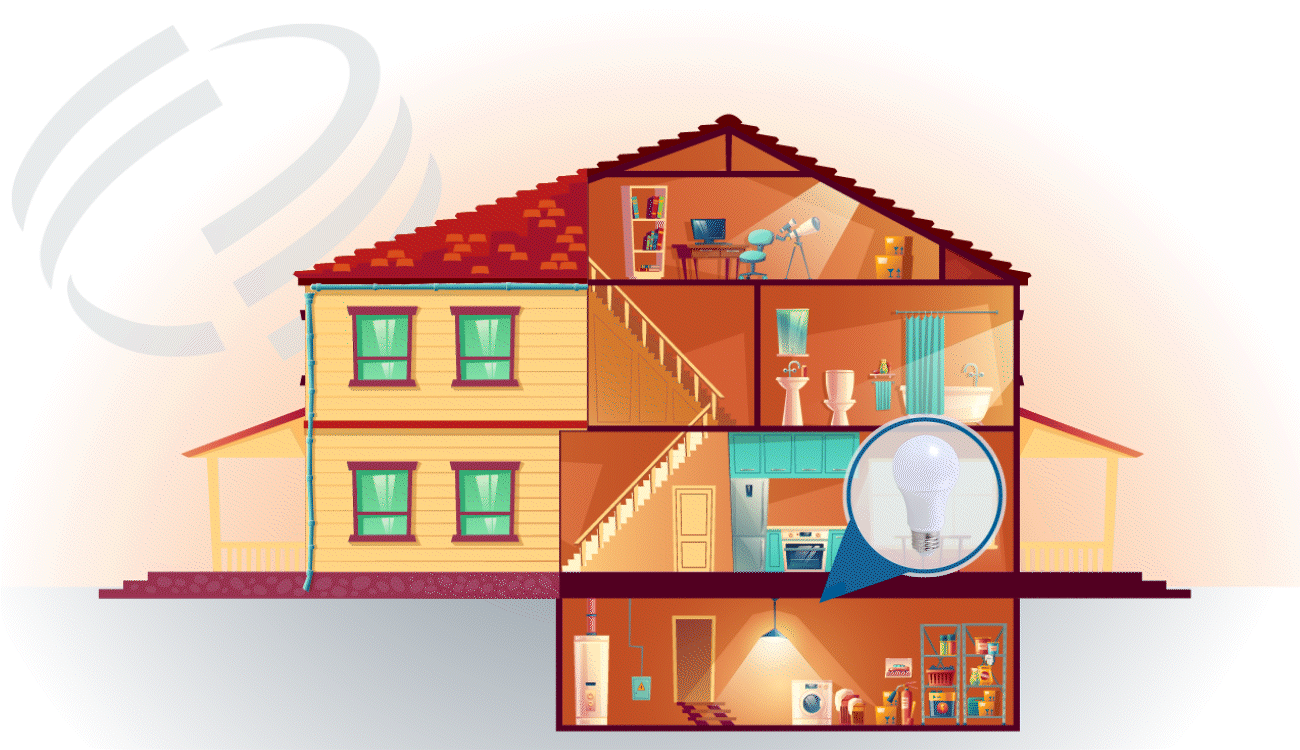 The US Department of Energy has designated October as Energy Awareness Month for years, but this time around feels more significant. During the past two years, we've witnessed incredible milestones in the transition to cleaner energy, including the availability of residential tax credits and rebates for energy efficient projects thanks to the Inflation Reduction Act.
So, as we celebrate this October, we wanted to share simple ideas for saving energy that anybody can implement at any time.
1. Show appliances some TLC.
When covered in thick layers of dust and grease, household appliances must work harder to do their jobs well, expending more energy and costing more money. Encourage regular cleaning sessions with products that make upkeep easy, like this coil cleaning brush . Its long handle and tapered brush [LS1] from the coils in refrigerators, air conditioners, and dehumidifiers. A furnace filter whistle emits a squeal whenever an air conditioner or furnace filter becomes 50% clogged, helping the units run smoothly and providing cleaner air. For older appliances that might not be ENERGY STAR® certified , thermometers can help keep tabs on performance. This Bi-Metal Refrigerator / Freezer Thermometer improves refrigerator/freezer efficiency by up to 8 percent while keeping food stored at optimal temperatures. And a digital thermometer slapped onto an oven can help reduce preheating and cooking times as well as the need to open the door to check on food.
2. Switch to LED light bulbs – if you haven't already.
On August 1, a ban on making or selling most traditional incandescent light bulbs went into effect. The Biden Administration estimates that consumers will save up to $3 billion annually in utility bills. Bulbs that use light emitting diodes (LEDs) are vastly superior to their Edison counterparts, which shine at only 15 lumens. To compare, this LED globe bulb from AM Conservation delivers 450 lumens at only 15 watts and for a lifespan of 25,000 hours. For those who love the style of old-fashioned bulbs, though, technology has gifted us with LED filaments, which produce the same warm-yellow glow. This Simply Conserve® Filament Candelabra bulb, for example, fits right in with old-school lighting fixtures but is dimmable, mercury and lead-free, and comes with a five-year warranty.
3. Perform an energy audit.
Energy audits can offer a fuller picture of a home's energy usage along with a detailed action plan for improving it. The US Department of Energy offers a basic guide for homeowners to conduct one themselves. A surface-level sweep can sometimes reveal obvious problems, like leaky doors, and simple solutions, like installing weatherstripping. A professional home energy audit, though, is far more useful, and now customers can choose multi-channel audit options. Many utilities offer virtual, phone, video, and in-person audits that can be. Residents and businesses get personalized, expert advice when it's convenient for them and without the need to coordinate in-person visits.
Want even more ideas for increasing energy efficiency for your home or business? Visit the AM Conservation website .